#TeamFerdinand1618 T-shirt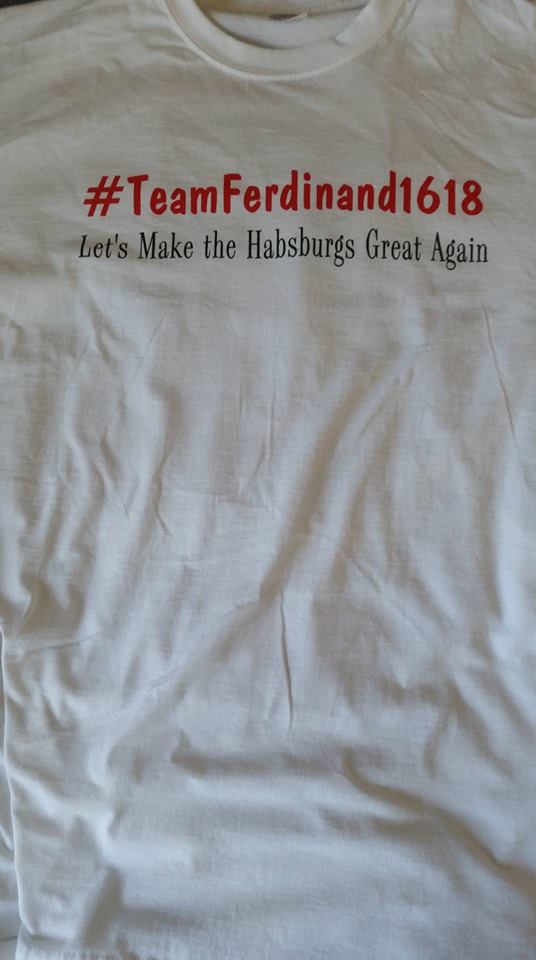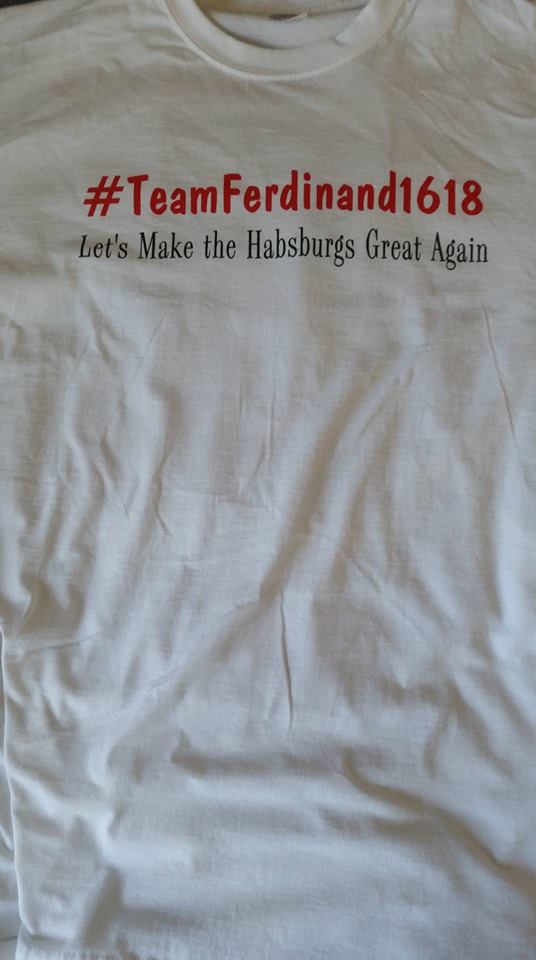 #TeamFerdinand1618 T-shirt
Are you for God or the Devil? It's time you abandoned your neutrality and picked a side!
To mark the arrival of the Thirty Years War series, WDF is releasing this new t-shirt, which continues the theme of the book and the podcast series - that in a conflict as weighted and terrible as the Thirty Years War, it was impossible to avoid the war's traumas. Everyone, from the lowly prince to the common peasant, would have to pick a side.
By wearing this tee you show your support for #TeamFerdinand thereby demonstrating your loyalty to sensible, orderly governance, and an end to unsightly rebellion and unwarranted heresy. You show that you are not afraid to stand up for what is right, and what is yours by birthright, and you signal to all that if they wish to challenge you, then an uphill battle will be theirs for the taking. It was Ferdinand II who led the Habsburg family into what appeared first to be merely another revolt in the history of Bohemia. Before long it became apparent that Ferdinand had bitten off more than he could chew, yet he was fortunate in his Spanish and Bavarian allies. Even while they won the day for him, Ferdinand could not win the war, particularly when it widened as it did in the years to come.
By wearing this t-shirt you declare your support for Ferdinand II, the Holy Roman Emperor from 1618-1637, for better or worse, and you scorn those traitorous heathens who would rather watch the Empire go to the dogs than bow to your noble will. This is indeed a fight between God and the Devil - you know where the Devil resides, and you know that God is on your side.
The Front of the t-shirt reads:
#TeamFerdinand1618
Let's Make the Habsburgs Great Again
The back of the t-shirt reads:
"If his Majesty wants to side with God, he must join me. If he prefers to side with the Devil, then indeed he must fight me. There is no third way"
Product is 100% cotton, Fruit of the Loom.